Our team at Vetter Stone is extremely vigilant when it comes to protecting and handling the stone while preparing it to ship from our location to yours. Years of experience come into play as we efficiently and meticulously package our stone to ensure a safe journey as it travels to its destination.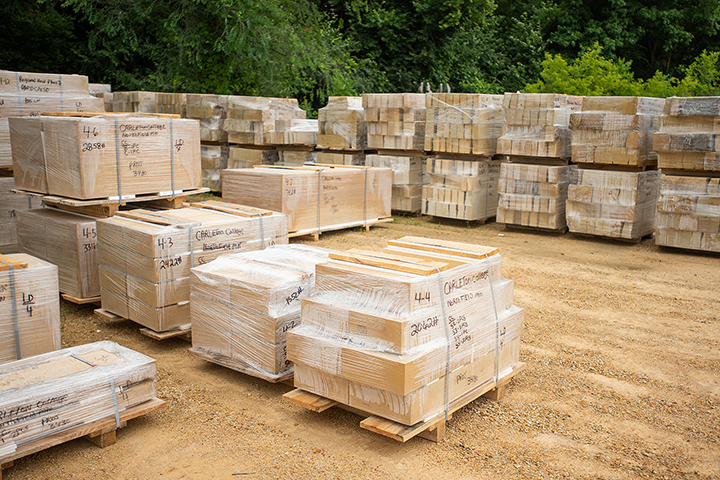 Each and every stone order that requires the need for a shipping palette receives a custom-made wood palette that is handcrafted to the extents of the particular order.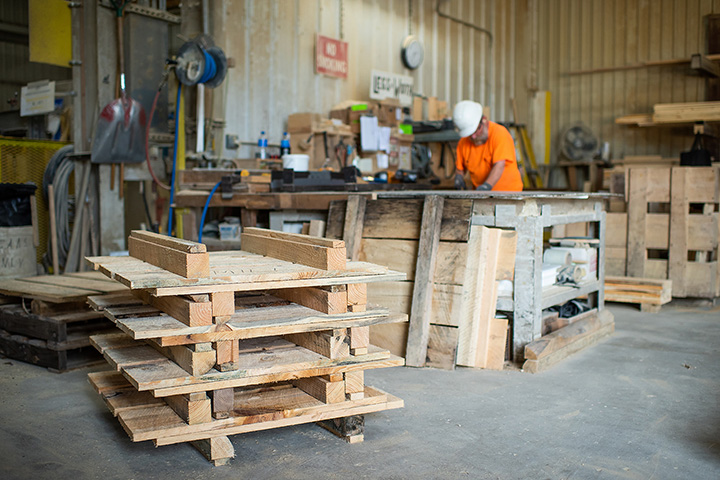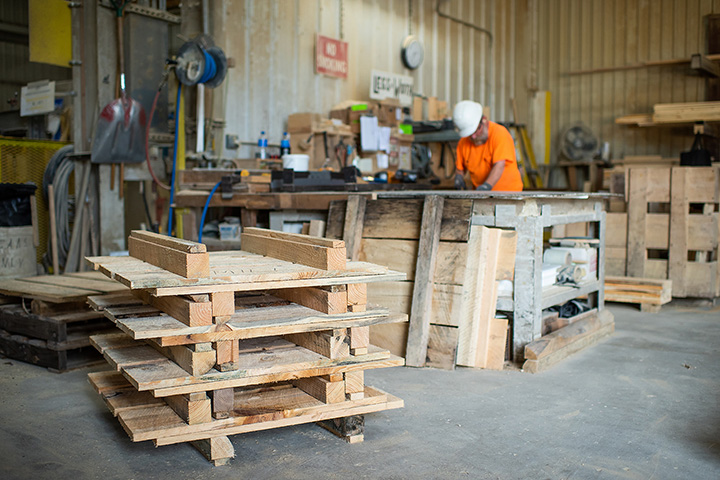 Once on its custom-made wood palette, the bundle is manually inspected, weighed, hand-wrapped in clear stretch wrap and then labeled with its contents.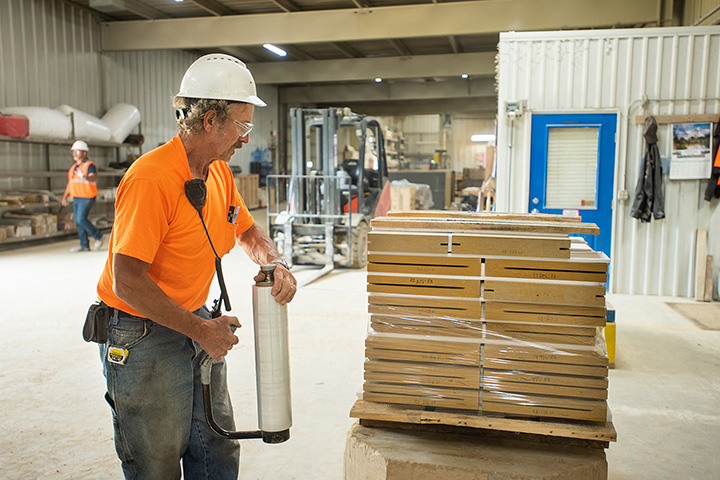 All orders that require shipping are transported by trucks with an air ride suspension system ensuring a smoother, safer journey along the way.