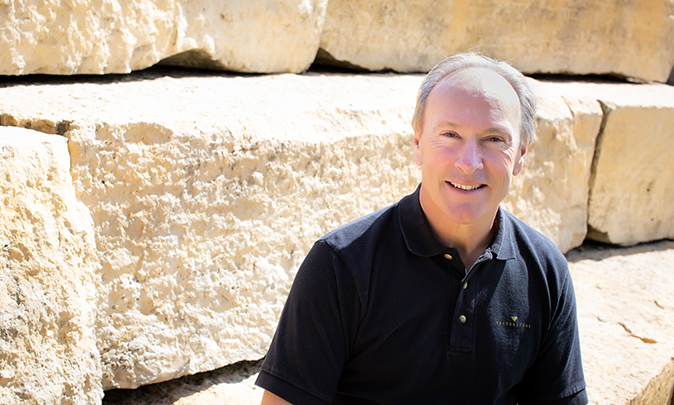 Donn J. Vetter
Vice President
donn@vetterstone.com
P 507.345.4568
Donn has over 37 years of experience and is responsible for managing the quarries. He ensures sufficient block quantities of each color are quarried and stocked to supply the plant throughout the year. He also makes sure the quarry manpower and machines are working and running safely and efficiently. He has been involved in a variety of areas including operations, production, quarrying, machine purchasing and quality control. Donn's expertise is in analyzing the finished product for quality control including the color and specifications for the project.
Donn is a graduate of the University of St. Thomas with a degree in Business Administration. He has served on the board of directors for the Mankato Builders Exchange and Mankato Symphony Orchestra, is past president of the Mankato Jaycees and was a school board member for Loyola Catholic School. Currently he is on the Loyola Catholic School finance committee. Donn enjoys working with his family and works hard to ensure his father and grandfather would still be proud of the company they founded.
In his spare time, Donn enjoys spending time with his wife and family of eight children, watching kid's activities and sporting events, traveling in the RV, running marathons and triathlons, skiing and hunting.