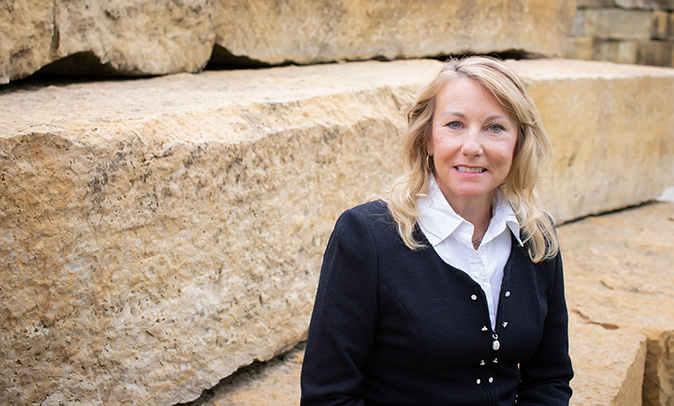 Mary Vetter Benedict
Estimator
mary@vetterstone.com
P 507.345.4568
Mary has been with Vetter Stone for 22 years and is responsible for reviewing architectural drawings and provides stone quotes. Since she was little, Mary wanted to work at the family business. She began as a secretary during summer vacation and watched projects be built, from homes to office buildings, churches to courthouses. She was drawn to the construction industry and has had the opportunity throughout her career to work on some impressive projects including the National Museum of the American Indian and the White House in Washington D.C.
Mary attended the University of St. Thomas (formerly College of St. Thomas) and is a graduate of the University of Minnesota with a degree in Architecture and a minor in Cultural Anthropology. She has participated in ASTM on Committee C18 for Dimension Stone since 1997 and has been serving as Chair of the Subcommittee on Nomenclature Definitions since 2004.
In her spare time, Mary enjoys spending time with her kids and grandkids, being outside, hiking, biking, skiing, kayaking and rollerblading. She has studied Spanish and French and can speak a little Italian.