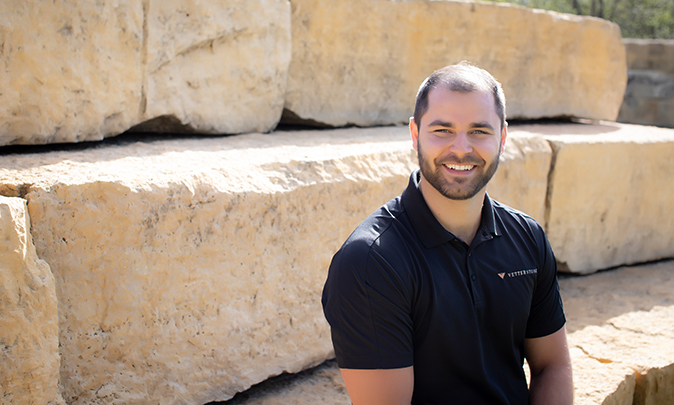 Nick Kaus
Director of Operations
nick@vetterstone.com
P 507.345.4568
Nick has been with Vetter Stone since 2015 and is responsible for managing the production of the plant and safety for both the plant and the quarry. His expertise lies in providing clients a lead time for when they'll receive their product, as well as answering production questions pertaining to specific jobs.
Nick is a graduate of Minnesota State University, Mankato with a degree in Business Management.
In his spare time, Nick enjoys slow pitch softball, watching football and camping.