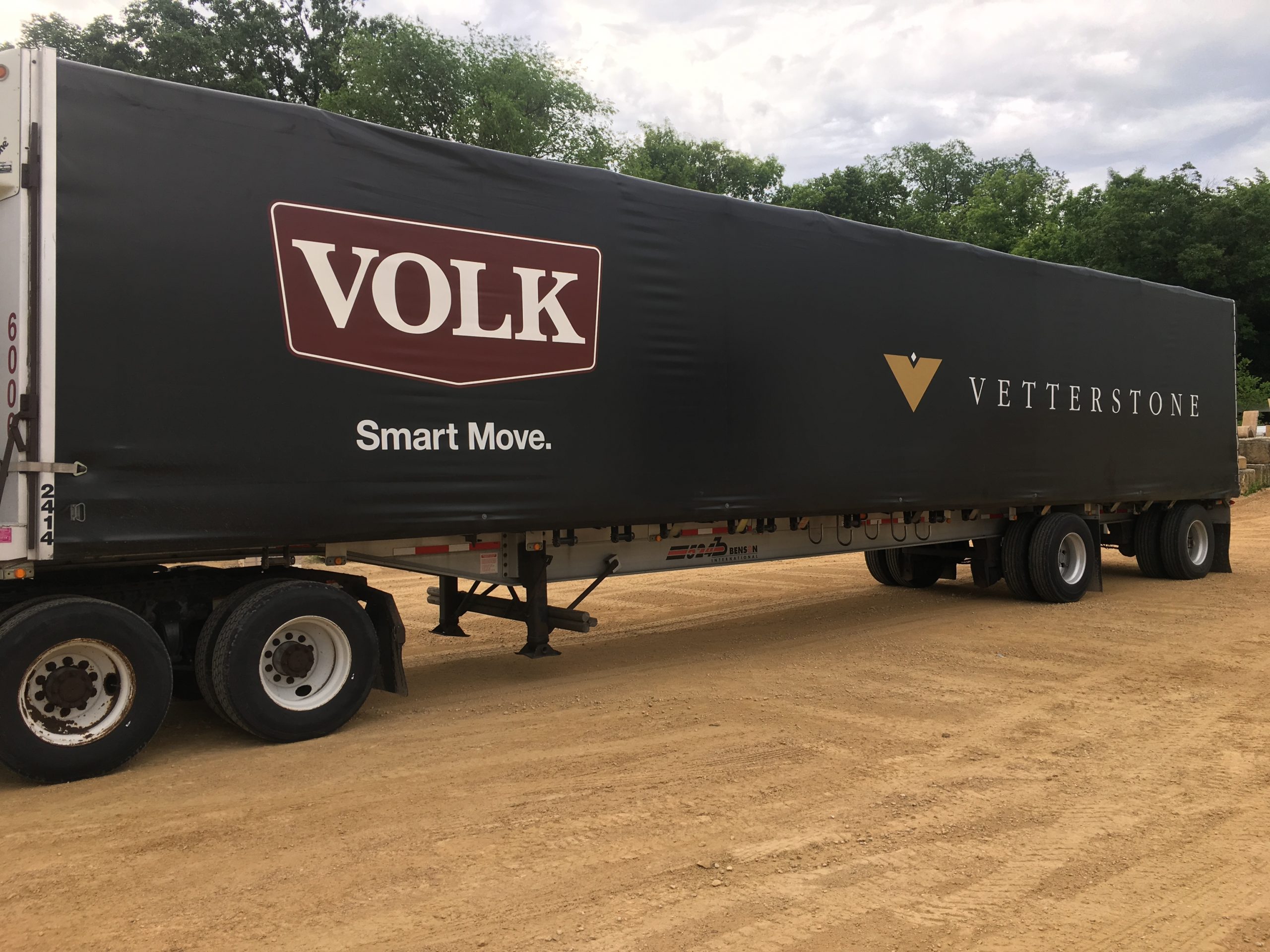 Vetter Stone Partners with Volk Transfer, Inc. to Transport Stone
Tuesday June 19, 2018
Vetter Stone Company is proud to announce the partnership with Volk Transfer, Inc. with a new addition to their fleet—a Vetter Stone branded Conestoga trailer—that will be used to transport Vetter Stone product within a 250-mile radius.
"We are proud to partner with Volk Transfer to deliver our stone to its destination safely," said Ben Kaus, Chief Operating Officer of Vetter Stone. "Their service and commitment to their customers matches ours, making it a great local partnership."
For more than a century, stone has been quarried, cut and shipped to destinations around the world from Minnesota quarries in the Kasota-Mankato stone district and from our Alabama quarries. A fourth-generation family business, Vetter Stone and Alabama Stone have earned a reputation for consistent product quality, technical precision and personalized customer service. Partnering with privately-held, family-owned corporation, Volk Transfer Inc. is a smart move in distributing product on a local and regional level.