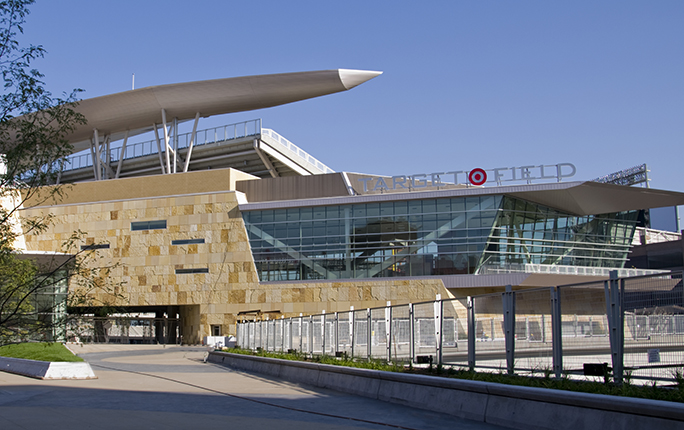 Why Build with Limestone?
Thursday December 5, 2019
When creating a timeless, functional building or structure, selecting the right materials is just as important as the design itself. For any architect, designer, or contractor, using a timeless material such as stone adds decorative character and a distinctive statement to any project, while also providing strength and a sense of prominence. 
Vetter Stone provides high-quality, all-natural limestone that creates a rich, refined look for interior applications. Used as an exterior building material, limestone brings warmth and visual intrigue to any architectural design yet is also easy to maintain, durable, and resistant to many climatic conditions. 
As the construction industry continues to become more conscious of environmentally friendly products, limestone offers a sustainable solution to any design challenge  – making it the ideal option when choosing sustainable building products.
Here are a few reasons why you should consider using limestone for your next construction project: 
Versatility – Well-renown in the industry for its stylish appearance and versatility, limestone can be used for just about anything from floors, walls, countertops to columns, fireplaces, and landscaping. Due to its varied applications, using limestone is easier and less costly as it eliminates the need for multiple suppliers and

trades.

Durability – Limestone not only adds beauty to any design but also adds longevity, allowing your building to withstand the test of time for decades or even centuries to come. The Roman Colosseum (built 70 AD) is still standing today due to its limestone construction.
Timeless – In an era of shifting architectural trends, limestone remains a beautiful and timeless choice for building materials. Thanks to its traditional yet contemporary style, functional adaptability, and timeless quality, a limestone building will maintain its beauty and impressiveness despite the changing design trends.

With minimal care, limestone buildings will serve present and future generations for many years to come.

Cost-effective – Limestone is highly abundant compared to other natural stone, lowering the cost. Add to that its ease of fabrication and installation, limestone is a smart choice for long-lasting building materials. Limestone's aesthetics adds appeal to any architectural design, which heightens its value.
Sustainability – Since limestone is all-natural, it is non-toxic and chemical-free by nature. Regionally manufactured and extracted limestone reduces environmental impacts by reducing emissions of greenhouse gasses during the transportation of the materials, making it ideal for environmentally-conscious architects and contractors.
For more than a century, Vetter Stone has been quarrying, fabricating and shipping the highest-quality natural limestone from our Minnesota and Alabama quarries to architectural sites worldwide. A fourth-generation family business, we have earned a reputation for consistent product quality, technical precision, and personalized customer service.  We would welcome the opportunity to partner with you or your business to make your vision a reality. To learn more, visit our website or call 507.345.4568.
Sources:
https://www.limestone.com/about-us/limestone-learning-center/benefits-using-limestone/
https://www.northernlights.com.au/10-benefits-of-using-limestone-products/
https://nearsay.com/c/383953/173733/5-benefits-of-limestone-for-construction-projects