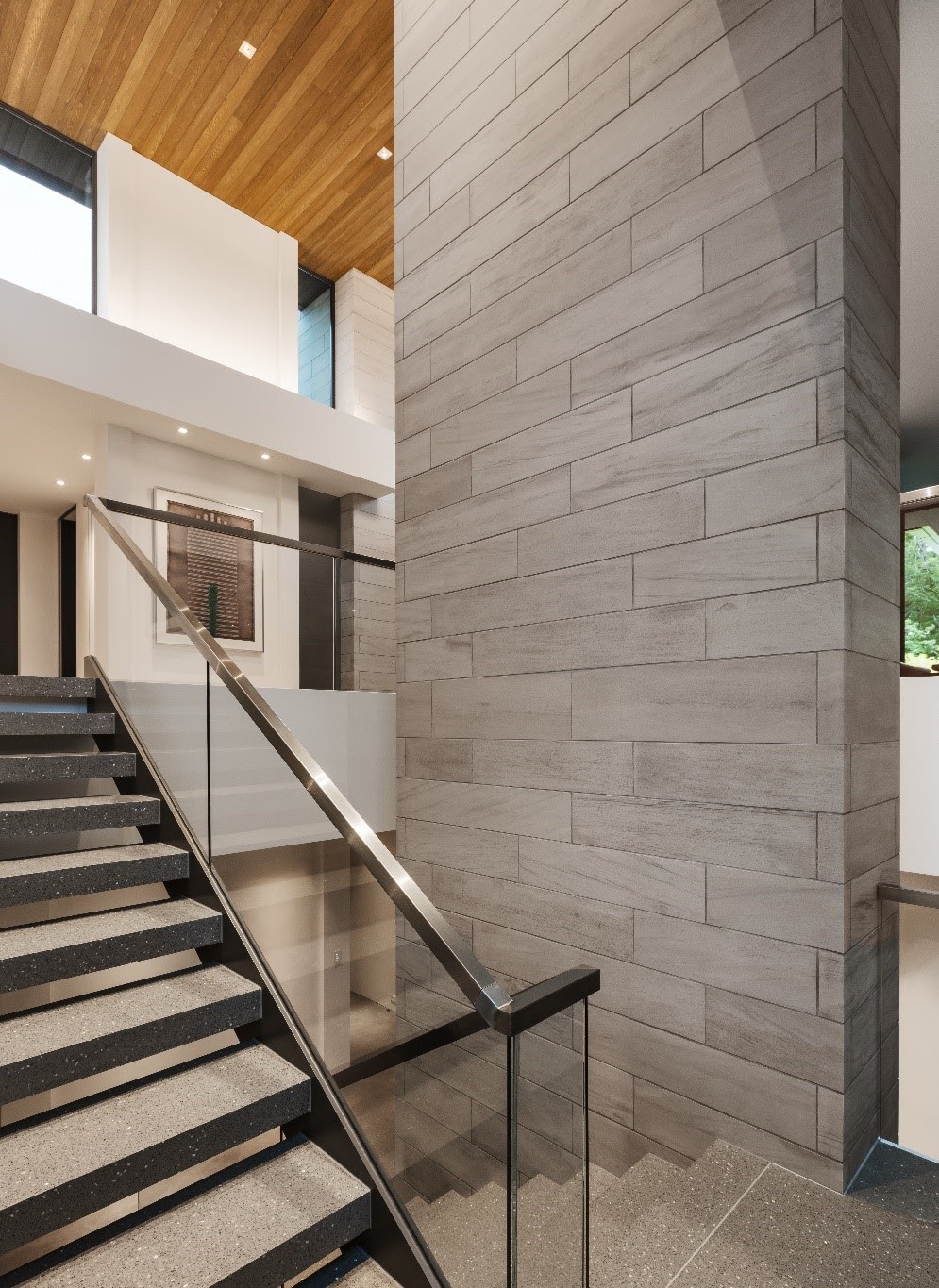 Caring for Your Interior and Exterior Limestone
Monday June 22, 2020
Natural stone in your home, office, or commercial building is an investment that will give you years of timeless beauty if properly maintained. Below are some recommendations about how to clean and care for both your interior and exterior limestone. 
If your limestone requires cleaning, use only a mild detergent and water, along with a fiber brush or high-pressure blaster. Make sure you use cold water with no additives, and as low pressure as possible to get the best clean. 
Do not use acid on limestone. Before you decide to use any commercial cleaning agent to clean your limestone, we highly suggest you test it on a scrap piece of stone. You never know how the agent will react to your stone, and what effects it will have on the appearance. 
When you are applying sealers or other products to your limestone, make sure you always follow the manufacturer's recommendations. 
Water filtration into walls is the most common cause of masonry deterioration. Annual inspection and repair of any defective roofing, flashing, and joints should be scheduled to avoid water infiltration. 
Do not use waterproofing or coatings of any kind which could prevent water vapor transmission through the face of the stone from the interior. 
The Indiana Limestone Institute has also created a guide to help you better understand how to clean your stone. According to ILI, there are three categories of methods or procedures for cleaning stone. They are:
The Wet Method

The Dry Method

Chemical Method(s)
To learn more about each, click here. 
It is important to keep in mind, before you decide to clean your limestone, experimenting may be required. The complexity of the stonework, the amount and type of soil you are trying to remove, and predetermination about an acceptable degree of cleanliness can all factor on how you should clean your stone, so it might take some time to figure out what will be the best way. 
To see some recommended products to help you clean your stone click here. 
We also suggest following these tips from the Natural Stone Institute to routinely clean and remove stains if necessary on your stone:
Mop floors often

Clean surfaces with mild detergent or stone soap

Thoroughly rinse and dry surfaces with clear, clean water after washing

Blot spills immediately

Protect floor with non-slip mats or rugs, and countertops with coasters or placements

Don't use vinegar, lemon juice, or other cleaners containing acid

Don't use abrasive cleaners such as dry or soft cleansers 

Don't mix bleach and ammonia

Never mix chemicals together unless instructions tell you to

Don't use vacuum cleaners that are worn, as the metal, plastic attachments, or wheels could scratch the surface
At Vetter Stone, we can care and clean for your stone to maintain its beauty. For more information contact at 507.345.4568.
Sources:
https://www.vetterstone.com/resources/care-cleaning/
https://iliai.com/pages/cleaning_indiana_limestone2/
https://www.naturalstoneinstitute.org/default/assets/File/stone-professionals/commercial_care_clean.pdf